My name is Daniel and I am a graphic designer.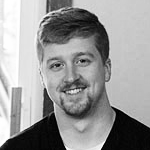 I work hard to stay flexable and versitile in an ever-evolving industry. I enjoy web design, logo design, print, and rebranding. I'd like to explore more work in photography, mobile UI design, and printing processes. I have a passion for detail, typography, and (when the budget allows) avoiding stock photography.
Design is a concept that is constantly advancing and being innovated upon by the individuals that practice it. I strive to be one of those individuals.
---
Featured Work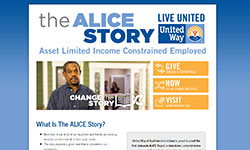 the Alice Story
A simple and effective one page site
for United Way's ALICE Campaign.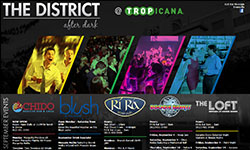 The District After Dark
The District's main schedule for
Tropicana's river front area.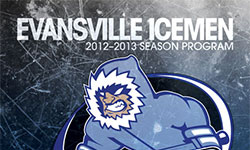 IceMen Season Program
My second program for the IceMen in their first season as an NHL affiliate.
---
About Me
I graduated from University of Southern Indiana in 2011 with a Bachelor of Arts degree in graphic design. Currently employed at Oswald Marketing, I have over 5 years of design experience in the field. I also have several years of computer hardware and software experience.
---

I also have over 10 years of percussion experience. I spent 4 years instructing the marching percussion section at Central High School. I have performed in the University of Evansville percussion ensemble, the Evansville Philharmonic Youth Orchestra, both EVSC and Warrick Co. musicals, the USI Jazz Band, Bend in the River Brass Band, and the UE Drumline. My 10+ years of formal percussion performance instruction includes timpani, drumset (Jazz emphasis), snare drum (marching and orchestral), and miscellaneous percussion instruments. I am available for private or group instruction, as well as band and orchestral subbing. For service inquires, please contact me at: djosborne@gmail.com


---